Wednesday, December 04, 2019
/
11:45~13:00
[Research Seminar 2019.12.04] Can the Disposition Effect Explain the Market Reaction to SEO Announcements?
Speaker : Hope H. Han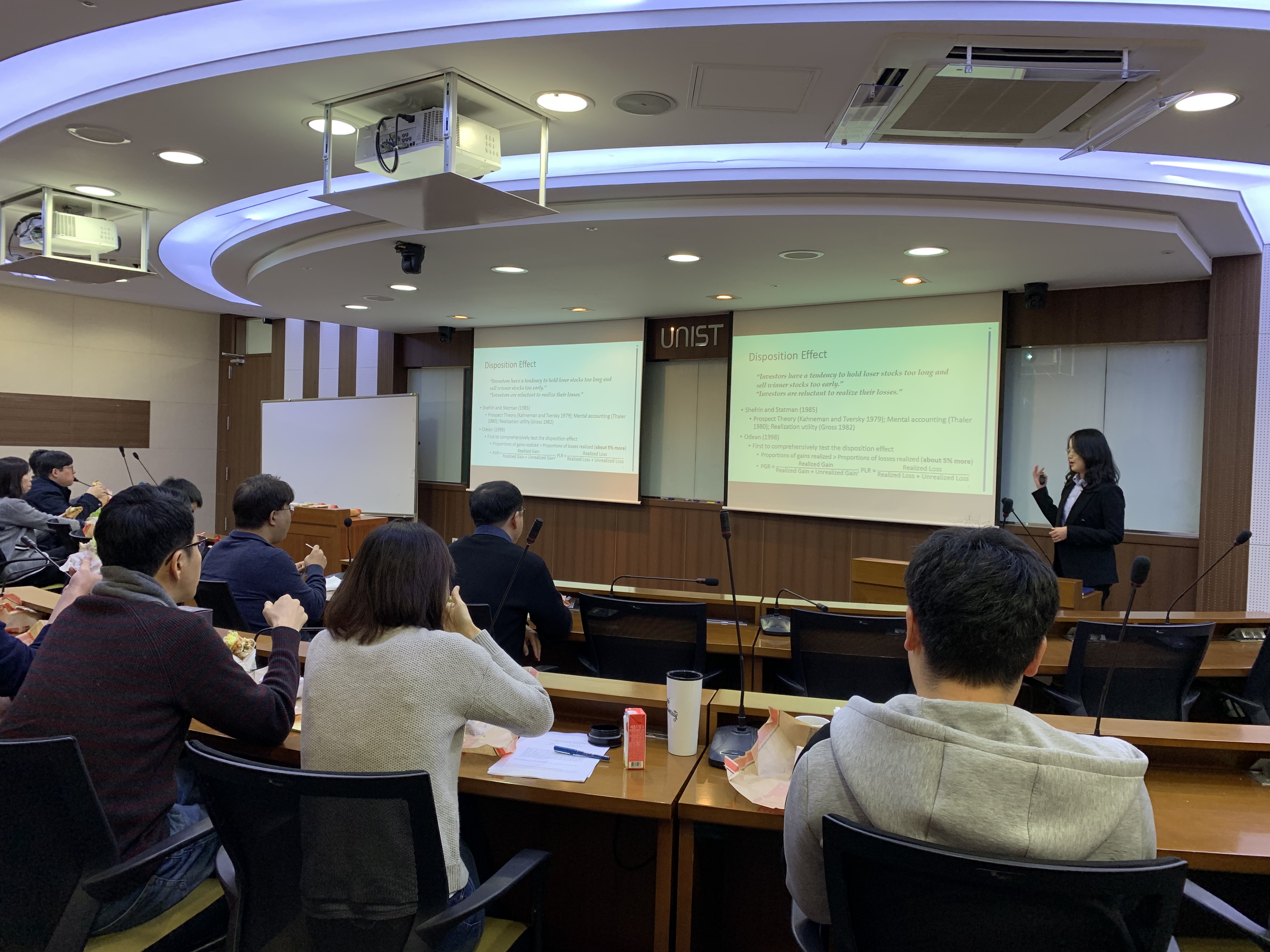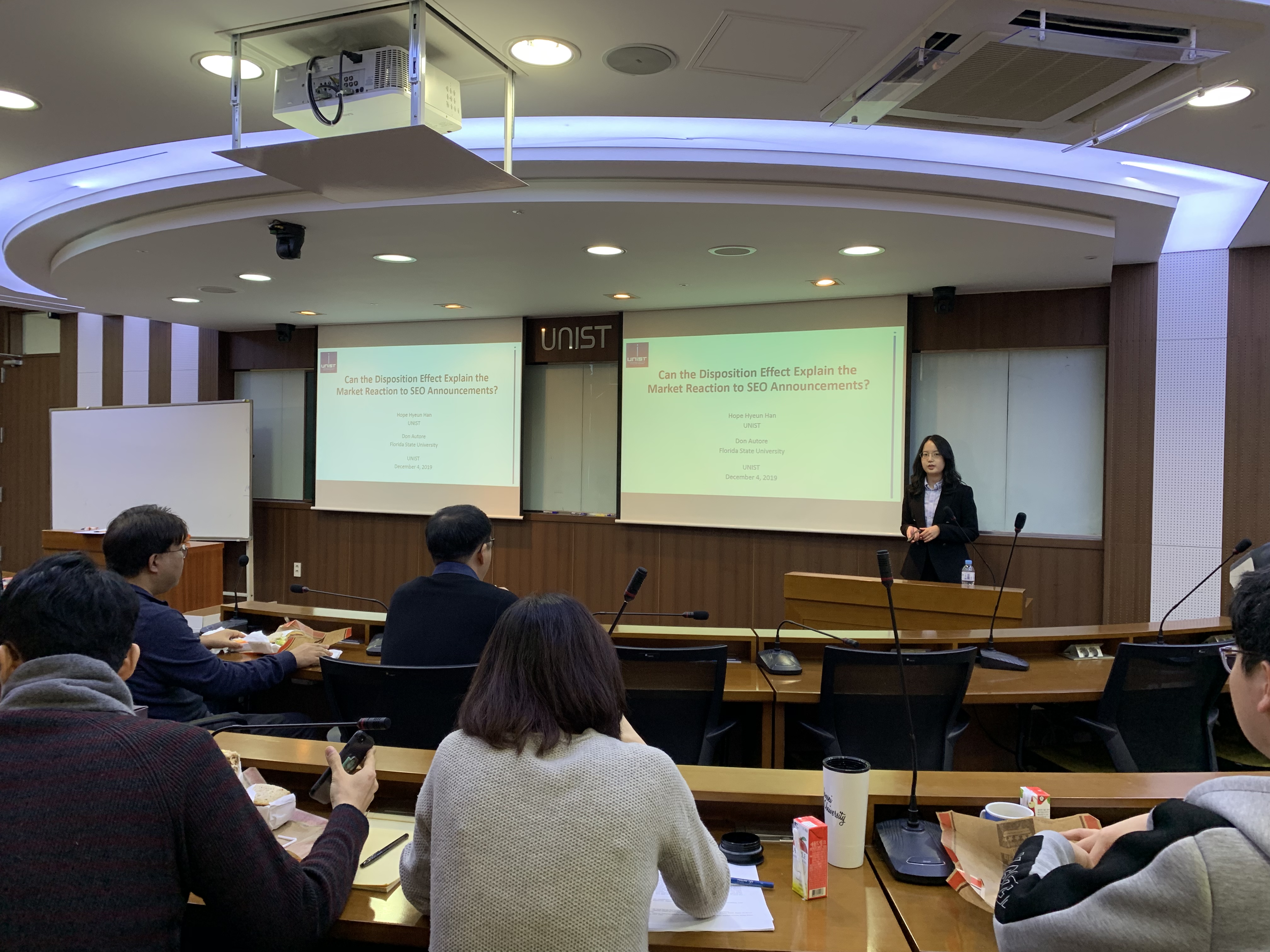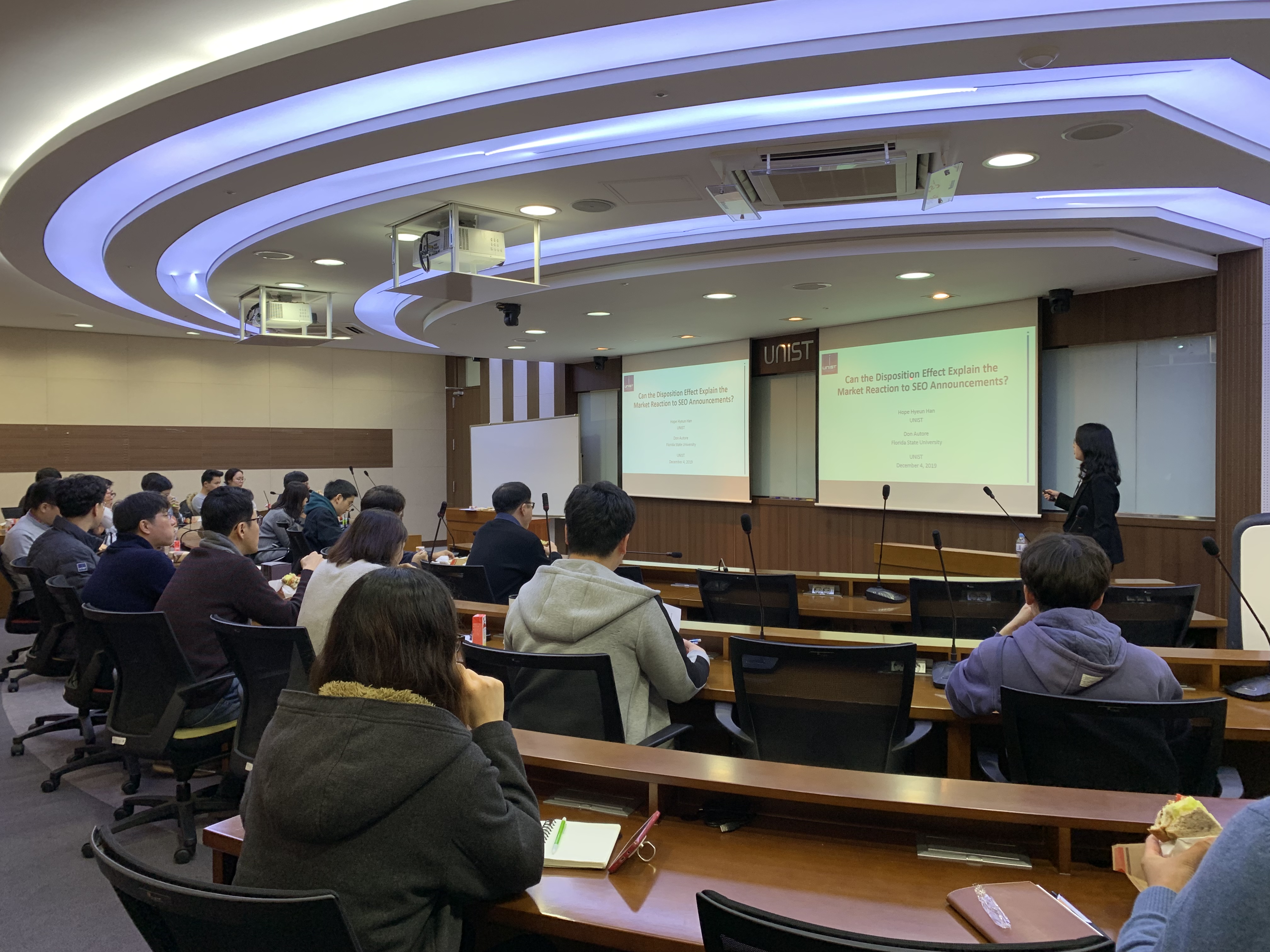 Abstract
This study investigates the association between the disposition effect and the stock price reaction to announcements of seasoned equity offers (SEOs). We find that SEO issuing firms in which investors have greater unrealized capital gains exhibit a more severe SEO announcement reaction. This result is consistent with the well-known disposition effect, whereby investors tend to sell stocks in which they have unrealized capital gains and hold stocks with unrealized losses. We also find supporting evidence that investors' behavioral biases contribute more to SEO announcement reactions for firms with lower institutional ownership. The results suggest that the disposition effect can influence SEO announcement reactions.
Venue : BAB 503